Lil Adelle Chew Zhi Xuan take 1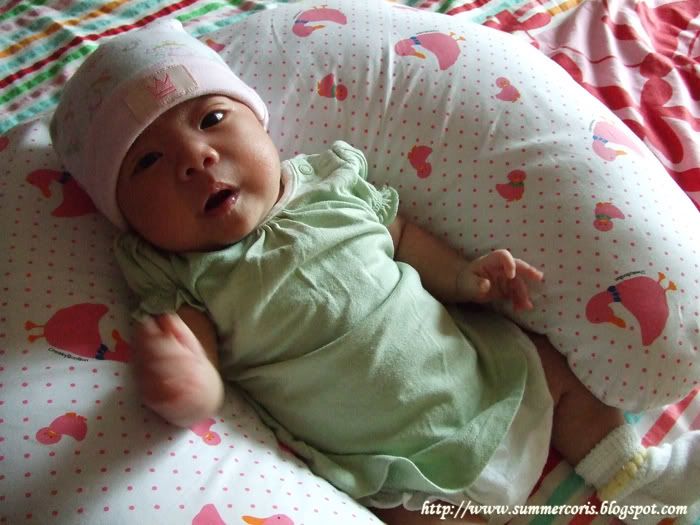 Lil Adelle Chew Zhi Xuan take 2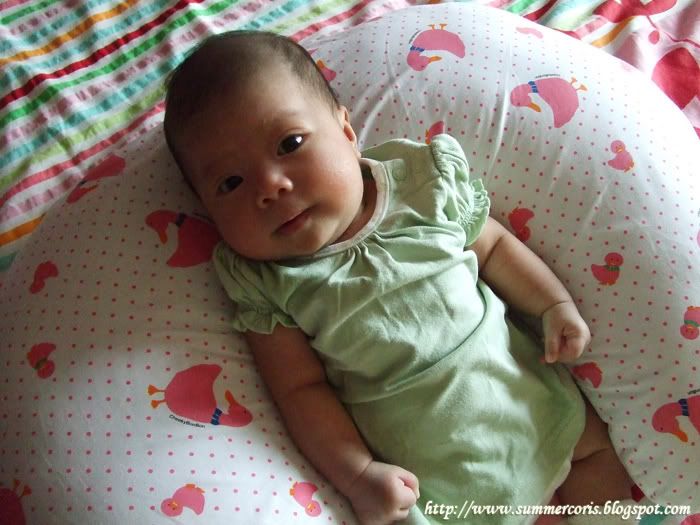 Lil Adelle Chew Zhi Xuan take 3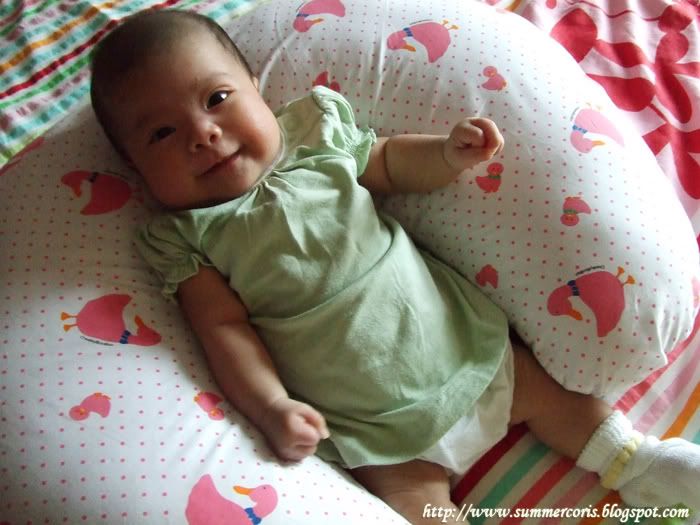 Lil Adelle Chew Zhi Xuan take 4
These days I had a hard time with our little Adelle.She tends to get cranky if she don't have enough sleep.Not talking about weekends where We will bring her out for a shopping trip,she will sleep well either in the sarong sling or the baby bjorn carrier,that's for sure.
Adelle don't have an easy character though.She gets very fustrated and throw her tantrums by crying loudly when she was real tired but can't get to sleep.We almost had a hard time with her every now and then when she is getting older now.
We almost didn't know what to do with her until my forum friend who was a mummy of one suggested this to me.She had mentioned this,do something that Adelle was familiar with when she was in my womb.
Well,at a moment I almost can't rememeber what did I do when she was in my womb then.*smile*
Until I tried this method out.Rememeber that when she was in my womb,I will do a routine everyday,that was to blow dry my hair after bathe.So I decided to try on this when she was crying loudly,refused to fall asleep when she was already very tired.
Guess what,immediately when I on the air dryer for a certain period of time,she stops crying and was sleeping well without making any sound!!!
Both dear and myself was caught surprise by this.Of course,she started again when I off the air dryer.
This tells us one thing,all babies wanted security,and tend to feel secure by the sound that they used to hear when they are in the womb.This is so call the "white noise" that they hear in our womb.
Sounds like vaccum cleaner,washing machine does help if we always keep in contact with it.
So these are the only sounds that can keep them quiet down and make them feel secure.It's something which I had learned and finally understand as initially I had always thought those noises will make the babies feel scared and worried,but then I was wrong…
Plus,I finally found that pre natal does help too when a baby cries or became so cranky.During my pregnancy,when Adelle can hear in the womb say at 6month of pregnancy,we played nursery songs,sang nursery rhymes,talk to her.Each time she cries and refused to sleep well,I will play this CD of nursery rhymes for her where I used to play for her every night when she was in my womb.
Guess what,it helps too!!!
Every evening by 7pm,she will become so fustrated and cries a lot,so what we did was talk to her,switch on the air dryer(white noise) followed by the CD of nursery rhymes.After all these was done,she slept soundly without any crying till 10pm or even later.
Still rememeber there's a post some months back which I mentioned about Adelle kicks me a lot when she was taking the NEL with me.She simply loves the sound produce by the NEL that she kicks so much in my tummy.
Therefore,I did a test trial on her by bringing her for the MRT ride.I could see her eyes open so big till as though she is observing the surrounding around her,and I'm sure she is finding it familiar again by looking around.
Was kind of thankful that we did "pre natal lesson" with Adelle when she was in my womb,so it's real important that for sure.At least,it gave the babies a kind of secure that something they come across before.
*Therefore,I hope to advise friends who gonna become mummies real soon and share my experience with them!*