happy delle delle

delle delle looking up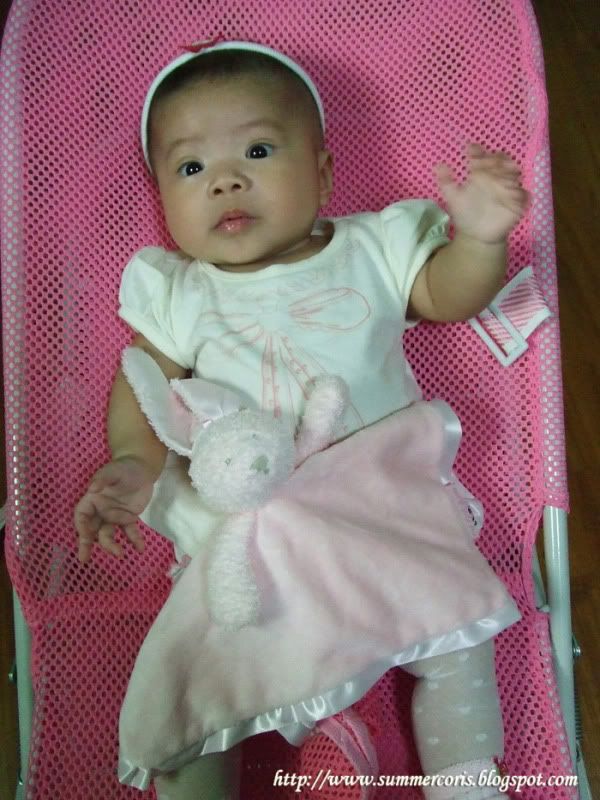 Delle delle with her blankie,the pink bunny

her bunny blankie always accompany to sleep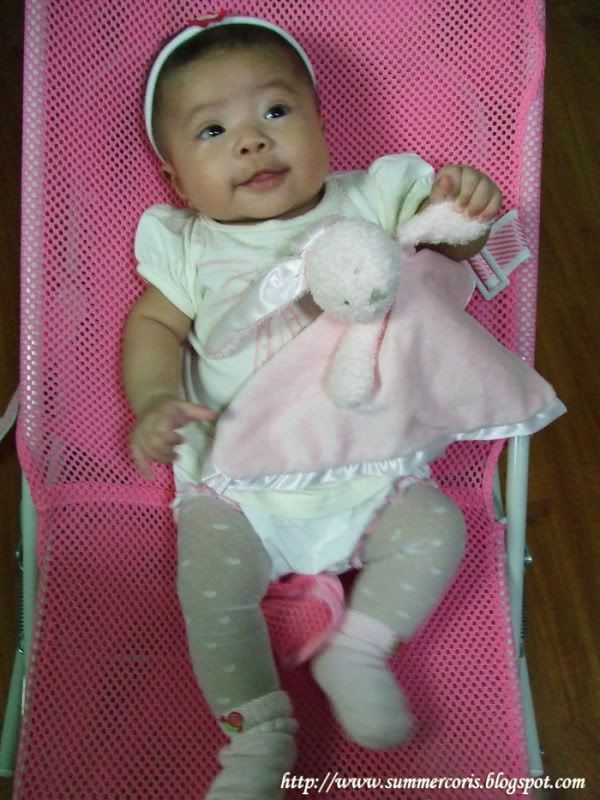 delle delle had this,i love bunny look!!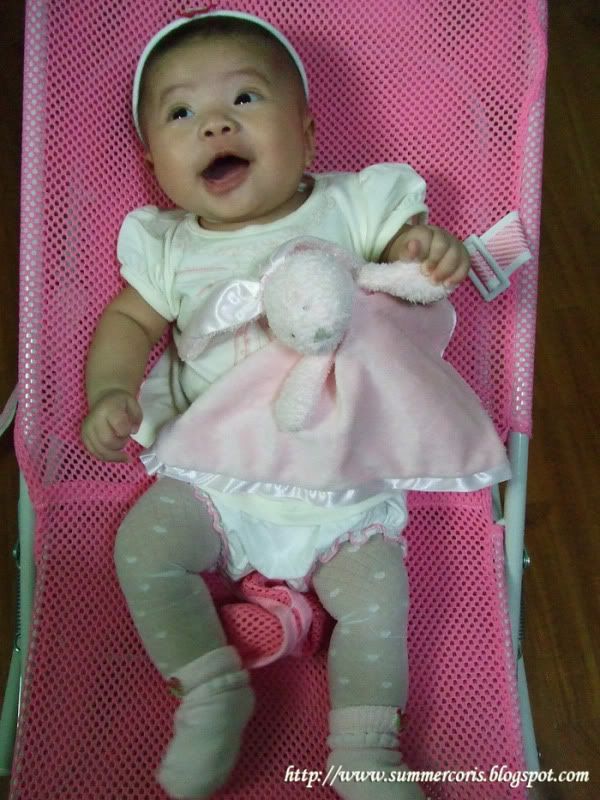 hooray is the word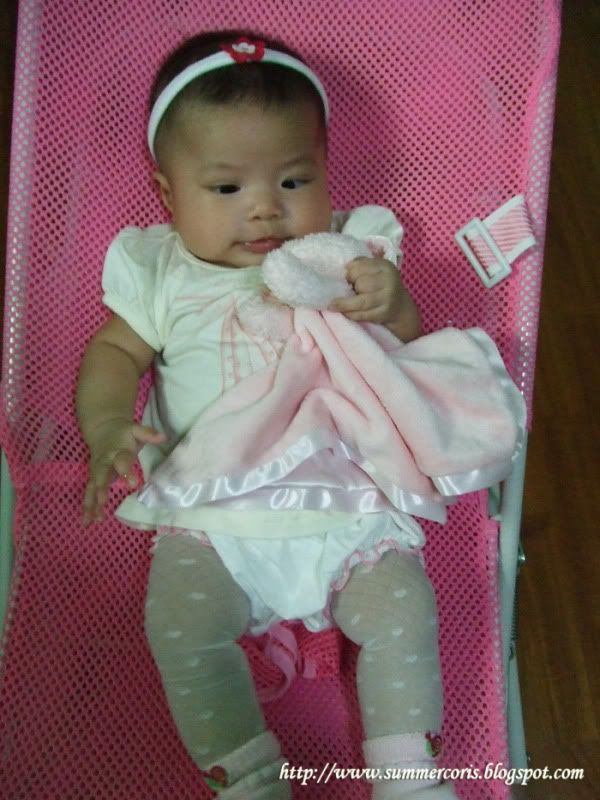 delle delle so engross with her bunny blankie

another engross look..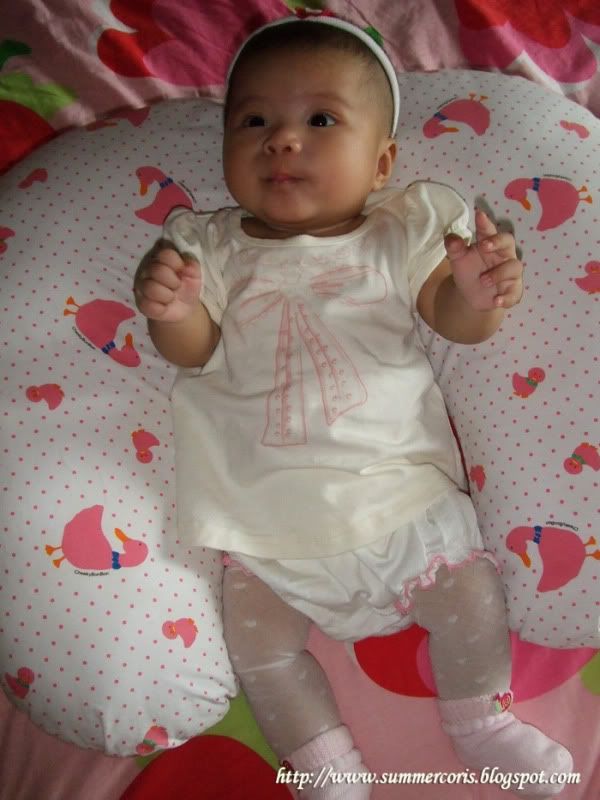 Adelle at daddy,mummy bed!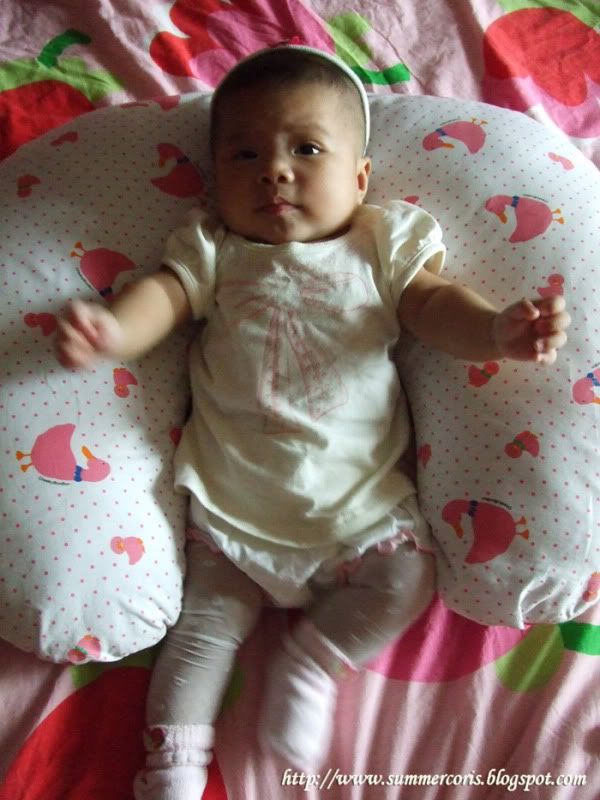 Adelle at daddy,mummy bed!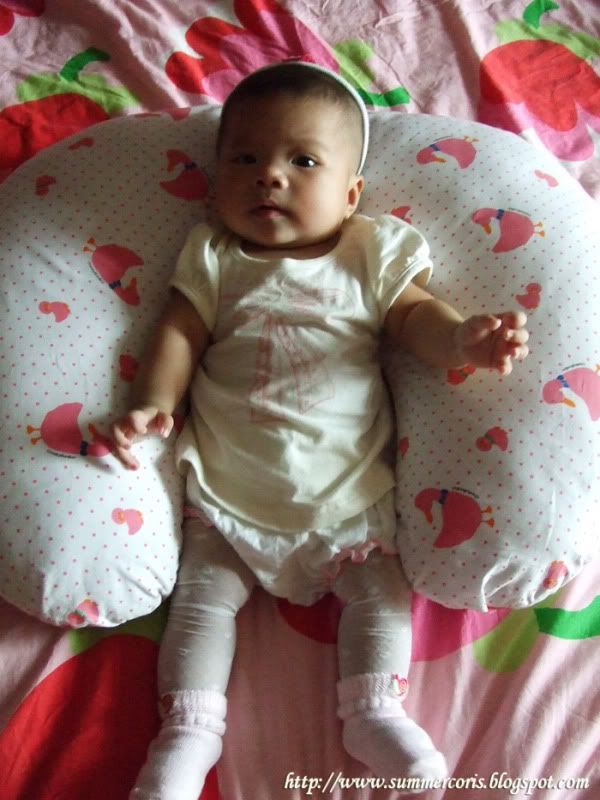 Adelle at daddy,mummy bed!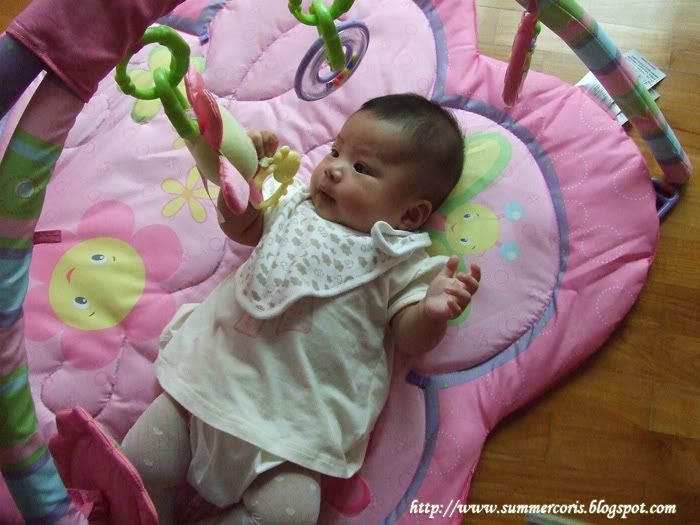 grip and grab at this age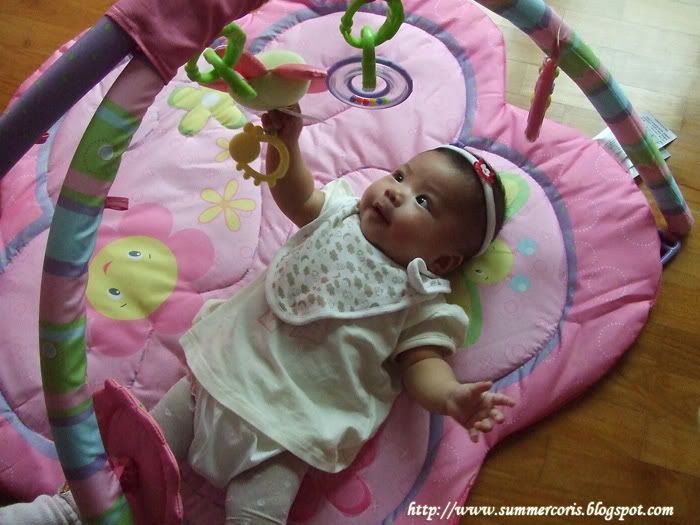 Adelle trying to hold the hanging mobile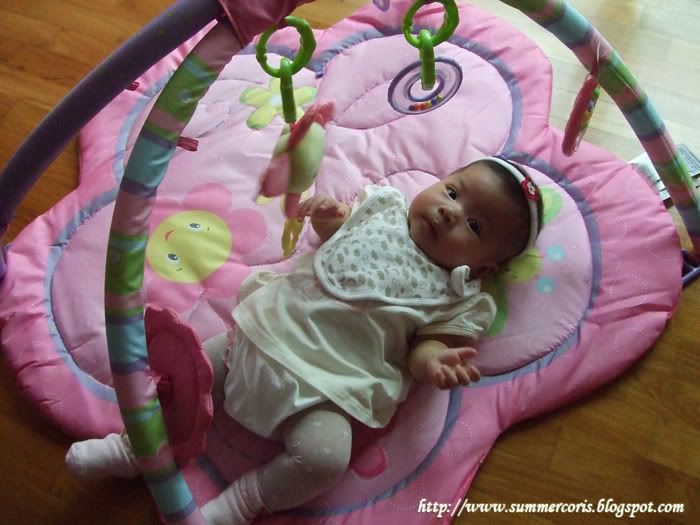 Delle delle looking at the camera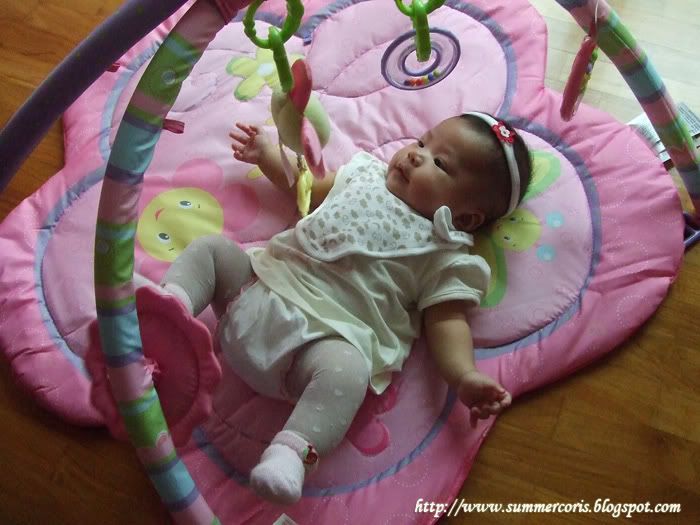 looking at the flower mobile
Adelle grows differently each day.Every morning upon looking at her,I find her so different in terms of feature and behaviour.
Her look changes the most,where I don't find her look the same when she was first born.Had she change for the better or worst?
When we walk past the void deck just today,there was a Primary school kid who was cycling with a friend.When their bicycle ride through us,I heard him saying.
"Look,look,look at the baby,her eyes so big"
At this moment,I had to admit that,I had a daughter whom eyes are so big.(might be bigger than mine)She always attract others attention with her thick double eyelid and big eyes.That's her plus point,but not for the rest of her feature.
As for her behaviour,like mentioned she had always wanted to catch our attention.She will yell on top of her voice just to make us look at her.
When we were out today,she shouted so loud in her pram whenever we push the pram,there will be sounds coming out from there.
But then,when I try to carry her up,she stop her yelling and smile happily at us!!!
And yes,she simply loves to smile.(a few shot of the photos about shows it)
She always had this smiley look on her face.
For a nearly 15 weeks old Adelle,she simply loves to grip and grab whatever stuff that is within her vision.Just like the hanging mobile tangling at the playgym attracted her,and made her wanna feel like grabbing it.
These days,Adelle can't sleep without her blankie bunny.(specially choose this pinkish blankie bunny for her)She will grip it,and fall asleep with it thou.
That's lil Adelle by the way.*smiling*